"I've got this."
I can't even count the number of times I've had to repeat this silent chant to myself as I sit in the loneliness of my thoughts. When a blanket of silence has fallen around me, it's sometimes hard to remember I have a choice to either sit in the peace of the silence, or be disturbed by the relentless mind-chatter.
I'd be falling back into old habits by ignoring these conflicting emotions. Coming into this experience, of moving to the farm and embarking on this journey of becoming a farmer, I made an oath to myself to not sugar-coat this experience so I don't lead others astray.
While there's a part of me that hopes I never move on from the honeymoon phase of this experience, I know this would not benefit me, you or the world.  I've already been tested many times over on how deeply I want this and whether I'm ready to sacrifice more than I think. Did I pass? Who freaking knows… I'm still here though, aren't I?
What I do know is that within life's challenges lay the greatest opportunities for growth, learning and expansion. It's because of these challenges, I have experience and stories to share with you. And one I wish to share with you now.
You see, over the Easter weekend just passed, I experienced a rather uncomfortable feeling I hadn't felt in a very long time. It caught me by surprise. Surfacing in a gushing wave that literally brought me to my knees and to tears.
One that even, through 2 years of living on the road and travelling to the most distant lands as far away from home as I could go, I hadn't quite felt to this intensity.
Loneliness.
Or was it longing?
I'm still torn as to what it was. What it is.
Before I unpack this, I wanted to share with you what I posted on my instagram the other day when these feelings were freshly brewing.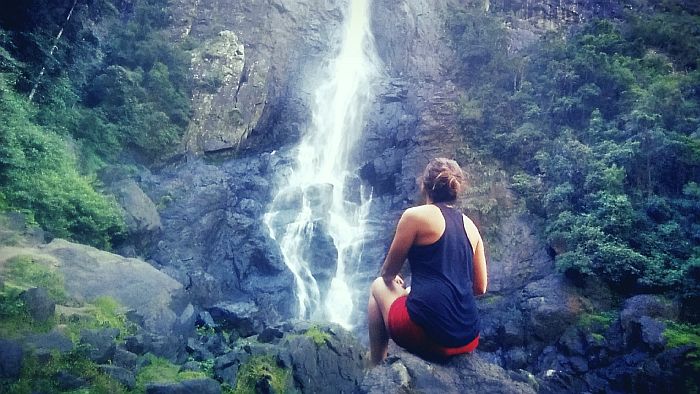 "I'm not normally one to gush out my insides. In truth, what I share publicly is actually a pretty accurate depiction of my life. I bloody love my life. I feel I've lived a lifetime twice over already. I'm grateful beyond words.

But as amazing as life is on the farm from where I now stand, I miss my loved ones dearly. I've been constantly reminded these past few days heading into Easter what it means to sacrifice for love. I feel a great tension in my heart. A delicate dance between love and loneliness, far greater than I could have anticipated.
Fear creeps in as I face the daunting path of doing something I love, putting all my material worth on the line and accepting that this may mean sacrificing the closeness of having those I love by my side.

And yet I am stopped in my tracks as I sit down & gaze up in awe of the beauty around me. Tears well in my eyes as I'm reminded how fortunate I am. I have the greatest teachers in my life who have modelled this kind of love for me. To suffer and to sacrifice all for love. Love for others and love for what you do.

There is no greater gift than to be loved and to give love. I don't understand how it is possible that even in loneliness I feel the presence of love all around me. And so I am taught, in this loneliness, to love myself all the more fiercely."
When it comes to farming, and more specifically, being a first time farmer, you need to be your biggest cheerleader.
There will be times when you doubt yourself, when others will challenge you and make you doubt yourself even more, and when you will falter, make mistakes, and wonder why you are taking the hard road to pursuing a life that you care about and doing something that matters.
What I've come to discover, is that these fears, the tremors and anxiety, are based on a whimsical reminiscing of a life I shelved long ago.
It's a comparison I weigh in my mind; a game of sorts I play with my past and present self. Between the easy road of mindless consumption and a misrepresented reality presented to me as I stepped into my big girl shoes…
And the 'hard road' of my present path, of casting aside these false expectations about life, listening to nature's call, unpacking my inner desires, and stepping with intention to the tune of my own heart beat.
I've spent wasted hours wondering how many other millions upon millions of my fellow Gen Yers are going about their lives without a care of where their next dollar will come from, sipping their lattes, brunching and lunching at the latest hipster cafe, gossiping over the latest reality TV show, celebrating a pay rise over TGIF drinks, and exchanging weekend debauchery stories come Monday.
I know. I've been there.
Without a doubt, I hold these memories with a fondness of sorts. Because I felt accepted. I felt comfortable. I felt agreeable. I was doing what everyone expected of me.
And all that feels good to the ego.
In times of question, hardship and doubt, your ego wants nothing but to fall back on something that is comfortable, and familiar. It teasingly reminds you how "nice" the proverbial good life felt.
You must remember, the ego has a very selective memory.
Because there's the flipside. There's always a flipside.
It somehow fails to remind you as promptly of the other not so jovial memories.
The gloomy days spent marching to work like a soldier on assignment; following through with one's duty without question. Rain, hail or sunshine. Oh yes, those glorious missed days of bright blue skies and beaming sunshine. Instead of frolicking in the fields, being locked up under the artificial lights of my cubicle; a plant being forced to grow unnaturally by artificial circumstances rather than organically reaching for the sun because it felt good and right. Riding the bus with earplugs fastened, without recognition of my fellow human beings, flicking through Instagram and wishing away my days to a tropical island resort. Mind-numbing chit-chat over the photocopying machine. Having to listen to the insistent whinging of colleagues because someone didn't restock the instant coffee. And the empty canister that resided within me because I was too distracted to acknowledge my emotional and spiritual existence.
I've had to remind myself, gently, oh ever so gently, this was all my choice and I can still be grateful for those experiences but now, I turn my eyes to the sky of opportunity. I feel the grass beneath my feet and the 'realness' of my existence. Both the highs and the lows of my emotions. These feelings of the ego are allowed to surface but just as easily, I allow them to recede because now, I'm planting new seeds in my life for greater things to grow.
Love me some analogies.
We have a tendency to poke holes in our own dreams enough, we really don't need to listen to others who are trying to do the same. So you must focus your energy on building up a portfolio of experience that can support you through these tougher times. Build proof that you can do this so you can reflect on where you've come from and remind your ego that this is ok. The only way to do this is by doing. By being. Be the love. Give the love. Do what you love. Love yourself through the loneliness just as much as you love yourself through the triumphs.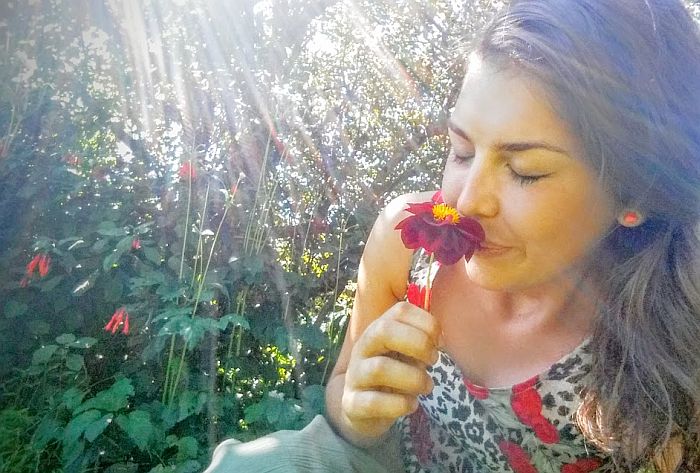 As lonely as the road may seem at times, I want to remind YOU of the beauty and love embracing you from every angle.

PAID ENDORSEMENT DISCLOSURE: In order for me to support my blogging activities, I may receive monetary compensation or other types of remuneration for my endorsement, recommendation, testimonial and/or link to any products or services from this blog. Thank you for your support!