Disclosure
This blog is a personal blog written and edited by me, Emily Uebergang, and I completely control the content. Everything I write  is here because it is a story I want to tell based on my personal experiences.
In the spirit of full disclosure, I may on the odd occasion recommend products, restaurants and places based on my personal experiences. If I am approached by a PR person and sent product samples, shouted a coffee, sent on free holiday (I wish!) or flown to the moon, an reviews or sponsored posts in this manner will clearly be marked as such. I am under no obligation to write a review under these conditions if the product or service is not up to par or in line with The Urban Ecolife ethos and one that I would feel comfortable in recommending.
The compensation received will never influence the content, topics or posts made in this blog. All advertising is in the form of advertisements generated by a third party ad network. Those advertisements will be identified as paid advertisements.
You should also note that although many of the links out of my site are purely for informational purposes, The Urban Ecolife does earn a small commission on many such links including links to books and products on Amazon.com. My thoughts and opinions are my own and not of those of any sponsor or advertiser. This money supports the life of this blog and life of the writer. Thank you.
This blog does not contain any content which might present a conflict of interest.
I will only ever post content that I believe is in line with the spirit of The Urban Ecolife and brings value to you.

I love my readers!
Disclaimer
Any health advice that I give is my opinion based on my general personal experience and research but not your specific case. As such, you should always seek the advice of your own health professionals before acting on something that I have published or recommended.
Any statements or claims about the possible health benefits conferred by any foods or supplements have not been evaluated by the Food & Drug Administration and are therefore not intended to diagnose, treat, cure or prevent any disease.
You are advised to do your own due diligence when it comes to making decisions about and all information, products, services that have been provided should be independently verified by your own qualified professionals. By reading this guide, you agree that my company and myself are not responsible for your health or the health of your dependents.
Privacy Policy & Terms of Use
This blog does not share personal information with third parties nor do I store any information about your visit to this blog other than to analyze and optimize your content and reading experience through the use of cookies.

You can turn off the use of cookies at anytime by changing your specific browser settings.

Comments on this blog are welcome and encouraged; however negative, inflammatory, or comments which I deem inappropriate will be deleted. Guest posts and contributing posts on this blog do not necessarily reflect my personal views or opinions.

No part of this publication shall be reproduced, transmitted, or sold in whole or in part in any form, without the prior written consent from me, the author. All trademarks and registered trademarks appearing in this guide are the property of their respective owners. My content cannot be republished without my permission so if you wish to feature something, please let me know.

This privacy policy is subject to change without notice and was last updated on 25th October 2013. If you have any questions feel free to contact me directly here: emily@theurbanecolife.com
In layman terms (and pretty pictures):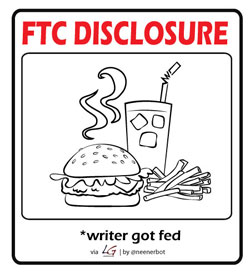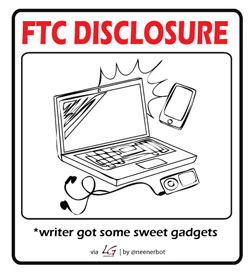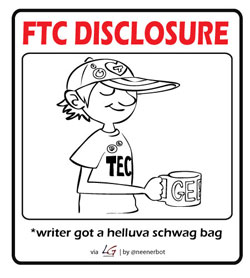 (Illustrations courtesy of Louis Gray and Jeannine Schafer)