WELCOME!



Thanks for dropping in!
I created this blog as an extension of a personal dream that I had been mulling over for quite some time. A dream for a life that I want to turn into a reality. A dream that I want to share with the world. A dream that I want you to be part of.
It's a wild and wonderful journey into the world of Sustainable Lifestyle Design.
What is Sustainable Lifestyle Design?
It's a term I personally coined to describe the many facets of living one's life in such a way that reflects sustainable princples.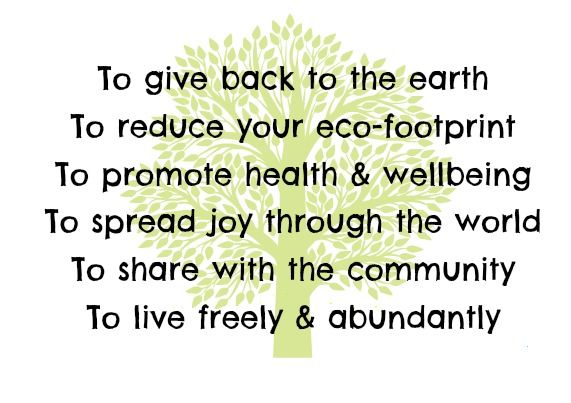 It's about living a life that should be easy because it's natural, intentional and organic in every sense of these words. One that screams love, blissful happpiness and a sense of freedom. To live as God intended us to live.
It's an unconventional way of life. One that thinks beyond the self. A lifestyle that is going to be the only way for us to sustain our lives as beings on this planet. It's a BIG dream, and gee-wiz, do I know! But the world needs BIG dreamers and together, we can make it happen.
How do I know this? Because the change is already happening around you. In fact, it's already happening inside of you because you are here. And I am here. And we are having a conversation. We need more conversations. We need more education. We need more of this!
 Our urban lifestyles are grand. We are blessed with so much. These blessings come with great sacrifices though and not all are for the betterment of man and dear mother nature. The biggest problems, however, also provide us with the greatest solutions. Where might this be? Our cities of course. The cities draw crowds. They are the hubs for innovation. This is where the action is; the growth; and the opportunity for CHANGE.
So have a look around, introduce yourself and leave me comments as I really do love hearing from you!
You can read a bit more about me here.
If you want to learn more about 'Sustainable Lifestyle Design', grab a copy of the life changing ebook: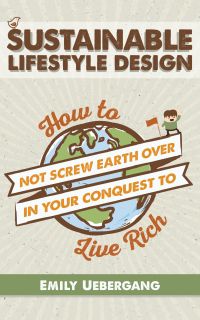 To explore my blog, I've split it up into a few keys areas:
From what you wear, to what you do and everything else in between. Ecoliving  showcases my more general posts about Sustainable Lifestyle Design in an urban setting.
From what goes in your body, what you do with your body and even what you put on your body. Learn how your everyday health and beauty habits impact yourself and the environment and most importantly, what you can do about it.
Learn ways to introduce non-toxic cleaning and homesteading skills into your urban home along with the ins and outs of organic gardening that support Permaculture principles.
Now it's time to enjoy this fresh food that you've worked so hard to source sustainably or grown yourself. These recipes are all self-tested and showcase the vibrant flavours of what REAL food should taste like. All recipes are gluten-free, refined sugar-free and a majority are Paleo/Primal.
Entertainment
Playing games games is what I really enjoy doing. But playing online casino games is my cup of tea. I like it even more because I am protecting the environment, with the fact that I stay home and play my favorite games. If you want to become an eco-friendly gambler, get this offer of 200€ in bonuses plus 150 free spins and start playing for free. Or if you prefer socializing, host a gathering with your friends and have a fun night playing Ticket to ride.
I've spent a large portion of my adult years living and traveling abroad; exploring the beautiful remote corners of Mother Earth. So how could I not include some tips on how to travel in an eco-friendly and respectful manner but in such a way that brings purpose to your expeditions. Not only that, in 2014 I'll be gallivanting around Central & South America WWOOFing and working on grassroots Permaculture Projects. These posts are not to be missed!

Don't want to miss a thing?