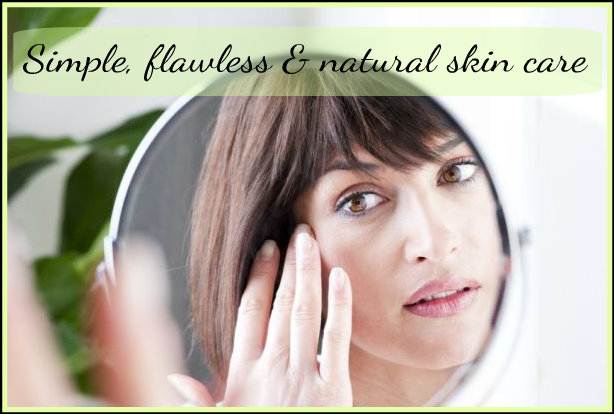 When I made the leap to ditch the commercial beauty products in my daily beauty regime, I was amazed at how much simpler my life became. No more trips to Priceline to empty my purse in stocking up on a baskets full of moisturizers, serums and cat piss potions. No more need for pimple busting, zit exploding, acne vanishing empty promises. No more hours poured over the bathroom basin and mirror, excruciatingly washing away my flaws and insecurities.
Quite simply. I felt FREE. 
Free to do as I wish. Free to take care of my skin in the way I saw fit. Free to accept and love my face as it is because let's face it, it's a pretty darn good face okay? I was being convinced otherwise though each time I purchased another product. The more I followed the instructions on the packaging that told me to wash, rinse and repeat, the more I was I deluding myself into believing that all my cares would drain down the sink as well.
In truth, the opposite happened. My skin got worse, my self-confidence was rapidly deflating and my bank account was looking even more depleted.
So I finally started making decisions for myself. Not that which some company was trying to market down into the deep pores of my skin.
Freeing myself from this sick cycle released me into the wonderful world of DIY beauty and natural skin care. Crafting together my own array of product lines in the form of simple, one ingredient items that were organic, natural and in most cases, edible. Why are these things important? Because everything that goes onto your skin gets absorbed into your body. It's your body's largest organ!
Sorry to disappoint, but there's no flashy overnight miracles and gimmicks here. Just a few tips and tricks that will help create for you a sustainable lifestyle habit that doesn't take up hours of your time and dramatically cuts down you expenses.
Say what? You're interested now?
I thought you might be. Well, to continue reading about my natural skin care tips for flawless skin that will make even the celebrities jealous, you can read about them on my guest post at Girl Meets Nourishment. Click here to read it.
PAID ENDORSEMENT DISCLOSURE: In order for me to support my blogging activities, I may receive monetary compensation or other types of remuneration for my endorsement, recommendation, testimonial and/or link to any products or services from this blog. Thank you for your support!