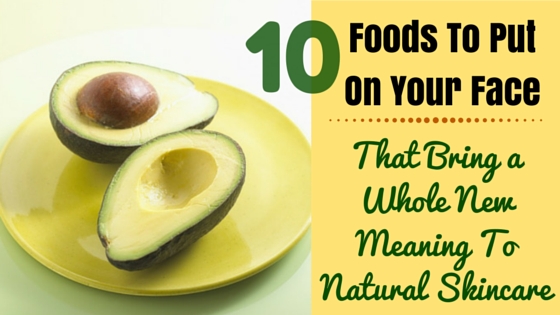 Hey Emily! You have food on your face.
I hear that a lot.
While my inability to place food inside my mouth is nothing short of toddler-worthy, I do intentionally put food on my face more often than it's accidentally found there.
I've been doing this for years now and it baffles my mind how far removed we are from this joyful practice. I simply can't imagine going back to some of the old products I used many moons ago. The consistency now in my skin health is enough evidence for me. I no longer moisturize with a long list of ingredients like:
Paraffinum Liquidum, Cera Microcrystallina, Glycerin, Lanolin Alcohol, Paraffin, Panthenol, Decyl Oleate, Octyldodecanol, Alumnium Stearate, Citric Acid, Magnesium Sulfate, Magnesium Stearate, Parfum, Limonene, Geraniol, Hydroxycitronellol….. my mind spins.
I don't particularly want to be rubbing de-oiled petrolatum or refined wood pulp into my face or licking it off my lips. Do you?
We seek these products to solve our skin problems when more times than not, they contribute to them. We wouldn't eat this stuff, so why are we lathering it onto our body's largest organ?
I'm a huge advocate for minimalist, natural skincare so I've taken a step back and created a list of my favorite ingredients that I use in their closest natural form. Food ain't just for eating!
Raw Honey
I love raw honey for the skin! Either as a face cleanser or as an ingredient in a face mask (mentioned further down), it's extremely nourishing and hydrating. Honey has a similar PH to your skin (around 4.5) so it's and ideal addition to your beauty regime. Opt for local raw honey.
Yoghurt
Probiotics are as good for the skin as they are for your gut. I also use kefir when I have it on hand. The cooling sensation of yoghurt can also help reduce redness and inflammation. Just apply as a mask and allow to sit for 20 minutes before washing off. Use unadulterated yoghurt (no added sugars or additives).
Olive Oil
This one is timeless. Applauded as a skin-loving fat, olive oil is a key ingredient for the oil-cleansing method. Be sure to buy it from the cleanest source possible and organically produced.
Coconut Oil
Your skin loves fat. Has this point been drilled into you already? Coconut oil just happens to be another favorite, multi-use staple in my pantry. The uses of the oil is endless. While I don't moisturize with it everyday, if I'm cooking with it, I'm not one to shy away from rubbing a bit on my skin.
Tallow
This is actually a more recent addition to my beauty regime. After making endless supplies of bone broth, I had all this fat that I didn't know what to do with. You can only use so much of it as a cooking oil. The inspiration came from the Outlander series (I'm up to book 5) and dear Claire is quite the herbalist. Her concoctions are always sparking my curiosity. There was a brief mention of her making soap out of tallow and so I did some further research. Turns out, tallow is one of the most conducive moisturizers for your skin! It's around 50% saturated fat which is ideal for your cell membranes and anti-inflammatory properties from the conjugated linoleic acid (especially high in grass-fed cows). Just be sure to render it down properly. I simmer the fat to allow all the bone broth to evaporate, before allowing to cool and storing in the fridge.
Gelatin
Gelatin is bursting with collagen which helps maintains your skin's elasticity. This is my favorite kind (unflavored so it's not as smelly).
I make a gelatin mask using:
– 1 tbsp Gelatin
– 1 tsp Apple Cider Vinegar
– 1 tsp raw honey
– 1 tbsp water
Leave it to sit for 15 minutes or until it dries, and then gently wash off with luke warm water.
Oats
I love creating an oat mask with honey and yoghurt. Just cook 2 tablespoons of oats in equal parts water for 30 seconds. Mix in honey and yoghurt. Then spread over your face and allow to sit for 20 minutes. It is a messy job but it feels so good.
ACV (watered down)
Many soaps are too alkalizing for your skin, leaving it dehydrated and vulnerable to irritation. Apple Cider Vinegar has a similar PH level to your skin making it an excellent toner to restore your skin's natural balance. Be sure to water it down to around 4 parts water to 1 part ACV (more water if you have sensitive skin).
Avocado
This favorite fruit of mine also acts as a skin loving mask. Whether in its whole form, or in oil form, it's full of happy fats and vitamins C & E which promote skin health.
Sugar
While I try to keep my sugar intake in check, using it on your skin is totally a-ok. It's nature's natural exfoliant! I like to use it with a little bit of honey and a touch of water to help soften it as a facial scrub. Your skin is left feeling so clean and smooth. You have to try this!
What food do you love to use on your face?

PAID ENDORSEMENT DISCLOSURE: In order for me to support my blogging activities, I may receive monetary compensation or other types of remuneration for my endorsement, recommendation, testimonial and/or link to any products or services from this blog. Thank you for your support!