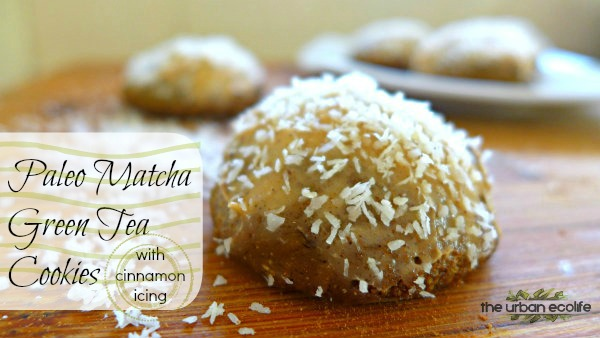 I have fond memories of my trip through Japan 2 years ago. A big fat, ginormous part of this was eating up all things flavoured with Green Tea. I'm not talking just ordinary, your old run of the mill green tea either. The real Matcha Powder kind. I have a fascination with this peculiar Matcha powder. Is it its wicked green colour?  The unusual flavour? Its supposed nutritional benefits? Or its multipurpose ability to be added to basically anything you fancy baking or making? What's not to adore about it really?
Beware, not everyone is accustomed to this strange and exotic flavour of Matcha powder. It's not quite like green tea as one might expect. It has an 'earthier' flavour, dare I try and explain it. Your best bet, just give it a go! You know, live a little on the wild side, expand your horizons…yadda yadda.
Green Tea lattes are a big deal for me and a sure treat when I get the chance. And by when I get the chance, I actually mean, I may or may not go halfway across the city in search of this Matcha powder fairy dust tucked away deep in the shelves of the Asian Mart just so I can scurry back home to my den to make a latte with it. Subbed with coconut milk and oh little Miss Piggy, you have me by the tip of my tongue and all the way down into the pit of my belly. I'll save that recipe for another day. Today, it's all about the cookie.
Another word of caution in making these cookies and I'll be the first to admit their downfall; the mixture of the matcha powder and coconut sugar turned these cookies a colour that resembles baby poo. There, I said it. If you can overlook this minor fact and that maybe, just maybe, not all food photographs like angelic tear drops, then you can enjoy these happily over a cup of tea or a green tea latte. Hence, my generosity in topping with a cinnamon frosting to take away from this fact. These coupled together, I served them up to my family and nobody even hinted at guessing my cover up. Mwahahaha! Emily = 1. Matcha Powder = 100 (the number of times I've probably caved into it's enticing and magnetising affect on me).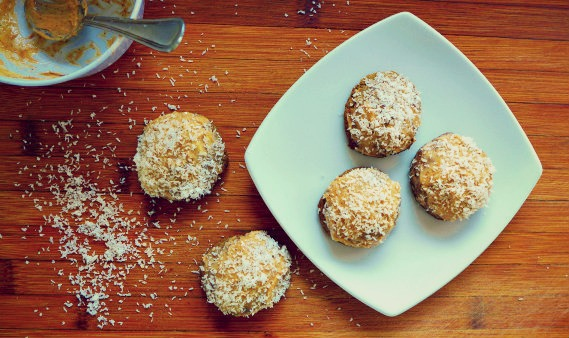 When dividing the cookie dough mixture, try and keep them in little balls so when they are baked, you can just pop in your mouth in one go. The texture is slightly crumbly, like melting moments, so go easy on them my fair lady (or fine lad).
Paleo Matcha Green Tea Cookies
Ingredients
Instructions
Allow the butter to soften at room temperature.
Mix the dry ingredients in a large bowl.
Use an electric beater to fold in the butter & vanilla or simply fold by hand with a wooden spoon until combined.
Grease a baking tray and use a teaspoon to divide the batter into balls on the tray.
The mixture should make around 20 cookies.
To keep the round shape (which is advisable because it's a crumbly texture), refrigerate for 20 mins prior to cooking.
Bake on 180°C (360°F) for 15 minutes or until they start to go golden.
Allow to cool for at least 30 minutes before transferring to a plate.
OPTIONAL ICING
Whip the butter with a beater
Add the maple syrup and arrowroot
Add 2 tsp of cinnamon and combine
Smooth onto cooled cookies to serve
Can decorate with shredded coconut

PAID ENDORSEMENT DISCLOSURE: In order for me to support my blogging activities, I may receive monetary compensation or other types of remuneration for my endorsement, recommendation, testimonial and/or link to any products or services from this blog. Thank you for your support!