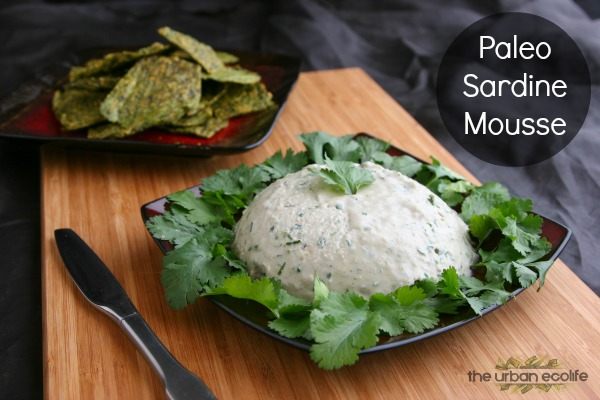 Once upon a time I squirmed at the thought of eating sardines, let alone a variety of fish that ventured beyond the deep-fried and frozen kind. My immature taste buds were not akin to the flavour, nor were my nostrils taking to the smell. A little over 2 years ago, after many, many years of avoiding a secondary sample since 'my first time' when I was probably only about 8 years old, I was left pleasantly surprised. Suddenly, it was as though my taste buds were having a party and everyone was invited. I actually LOVED them. Yeah, it happened just like that. There was no weaning period. No masking the flavour with pillars of sauce or seasoning. It was just like, BOOM! One day I tried them, and then I fell in love. Is that what love at first sight feels like?
If you can't stand the thought, then let me encourage you with a few more words, followed by a rather stellar recipe if I don't say so myself.
You see, the sardine is far humbler than I. It's an unsuspecting nutritional powerhouse and a far better option if scrounging for  a sustainably caught seafood to eat that hasn't been pillaged from our oceans and left bare. Whilst it's traditionally not so popular because of its 'fishier' taste and popularity among the feline crowd, I think with a gentle nudge, the flavour may actually grow on you. Just like the flavour of beef liver is ever so slowly growing on me.
Other than the (obviously) delicious taste, there are a number of other awesome things about the sardine that may just make you want to take the plunge and give them a go!
Sardines are loaded with Calcium, Omega 3s and Protein (7g per 1-oz).
It's highly affordable as far as seafood goes.
Canned sardines are easy to get a hold of if you can't get them fresh, making them shelf stable and travel proof.
They are listed by The Monterey Bay Aquarium's Seafood Watch program as being a "Best Choice" as far as sustainable fish go.
Due to them being at the bottom of the food chain, they have low levels of mercury unlike its larger predators.
Sardines are also high in Selenium, which binds to mercury rendering it harmless in the body, and so can be consumed with a sound mind if you are worried about ocean toxicity.
With these things in mind, brace yourself. I'm taking sardines to a whole new level with this recipe and making a savoury mousse. Do I hear gasps in the crowd? Sardines and mousse? Together? If, after my insane attempts to convert you over to the dark side, you can still not stand the thought, then yes, you may wish to substitute this recipe with salmon. Give this a go though first. Then, and only then, come back to me and whinge how I am responsible for the mass slaughtering of your taste buds and am to blame for the one hundred feral cats that have come clawing at your door.
To grab the recipe for the Avocado, Kale and Golden Flax Crackers that complement the sardine mousse extremely well, pop on over to my friend Vivica's blog, The Nourished Caveman by clicking here. We made a nice little video together so you can see just how we made these two recipes.
Ingredients
1 tbsp unflavored Gelatin (This one is great)
1/4 cup cold water
125g of Sardines (small tin like these)
1 green onion, finely chopped
2 tablespoons fresh chopped cilantro
2 tablespoons freshly squeezed lemon juice
3/4 cup coconut cream (Like this one)
Salt & pepper to taste
Instructions
In a small saucepan, pour the water and gelatin in.
Gently heat until the gelatin dissolves. Remove from heat and allow to cool and thicken.
In a food processor, combine the sardines, 1/4 of the coconut cream, lemon, cilantro and spring onions.
Blitz into a smooth, delicious consistency of sardine goodness.
Season with salt and pepper and pour in the gelatin.
Process until combined.
Using an electric beater, or if you have motor arms you can whisk by hand, whip the remaining coconut cream until it's fluffy.
Combine the sardine mixture with the coconut cream using a spoon in a separate bowl.
Grab whatever container, loaf tin, fancy jello pot or ramekin you have on hand and pour the mixture in.
Cover and refrigerate for several hours. Overnight if possible.
The mixture will take shape into a jello, mousse-like consistency.
Gently turn the container upside down and wiggle to remove from the mold.
It's ready to serve!

PAID ENDORSEMENT DISCLOSURE: In order for me to support my blogging activities, I may receive monetary compensation or other types of remuneration for my endorsement, recommendation, testimonial and/or link to any products or services from this blog. Thank you for your support!