Panic people! It's that time of year again – Christmas carols are starting to pop up. I don't get why they do people's heads in though. I actually quite fancy them. Maybe because I don't work in retail though. Then that I could understand.
'Tis the season to be jolly…. I bet you finished that line in your mind.
Fa-la-la-la-laaaaa-la-laa-la-la <— *said in an obnoxiously loud voice*

As a child, some of my fondest Christmas memories revolve around time spent with my cousins in the countryside and getting up to all sorts of mischievous. There was something else that also really stood out. My aunty's White Christmas treats. It's a bit of an Australian tradition in my opinion. My family has never been big on traditions but if we had one, I suppose this could count.
A conventional White Christmas recipe calls for all sorts of things that now make me shudder. Take for instance 'Copha'. It's hydrogenated coconut oil which, in scientificky terms (and yes, this is something that I had to go Google because I don't 'do' science), is the process of heating an oil and passing hydrogen bubbles through it to make it more shelf-stable. Essentially, in Emily terms, it's bastardizing a perfectly happy food. It also contains soy lecithin. Eek! Other common ingredients in the standard White Christmas recipe include butt-loads of refined sugar, powdered milk, rice bubbles, glazed cherries, icing sugar and white chocolate. Not a lot going for it in the health stakes.
And so the idea was born just like little baby Jesus on Christmas Day. It was time to turn this baby into something that I would eat now-a days. Not baby Jesus. I wouldn't eat him. I meant the White Christmas, you silly little elf.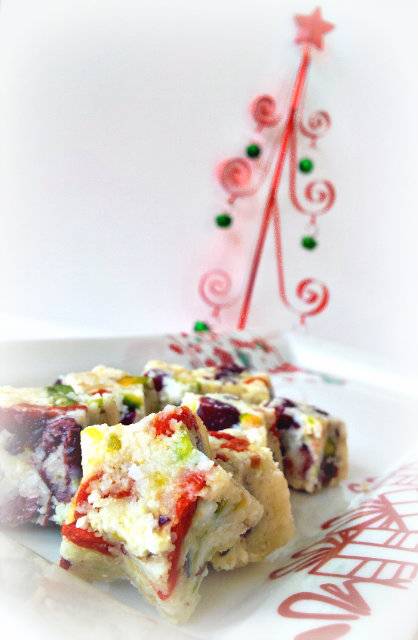 The recipe is pretty simple. It really just involves chucking all the ingredients into a food processor and letting that baby do the work. More elegantly than I just explained, of course.


I just used a silicon ice-cube star mold to create the shape but you can just pop them in a tray and cut them into squares if you aren't a fancy-pants. Just so you know, I am by no means a fancy-pants. I did a few like this just for the photos and the rest were just blobs in cupcakes liners. Blobs of food aren't what make people drool over your recipes, ok!

Who wouldn't want a fuss-free Christmas recipe that tastes like little stars of creamy, coconuty goodness that just melted in your mouth?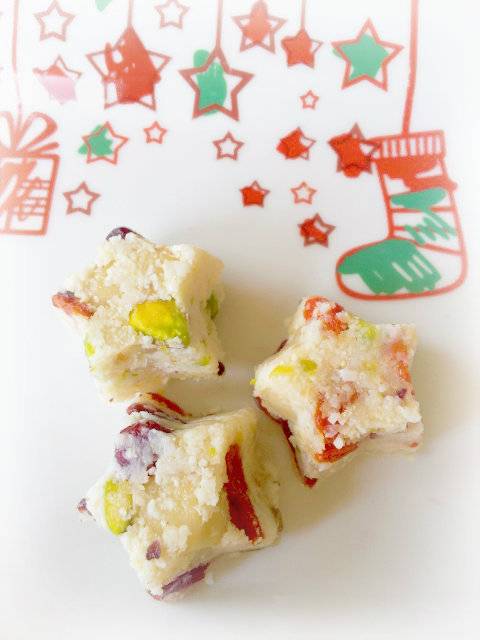 Ingredients
Instructions
Take the coconut flesh and the shredded coconut and mix in a food processor until a buttery consistency. This may take a few minutes.
Remove and place aside.
Now, take the pistachios and macadamias and lightly crush or pulse in the food processor.
In a bowl, mix all the ingredients together.
Smooth the mixture into a tray so you can later cut into squares or in cupcake liners. I've use a silicon star mold in the photos.
Refrigerate for an hour or until they have hardened.
Serve and enjoy!
Notes
Store in the fridge as they will melt a bit if left out for too long.
These were plenty sweet for my taste buds but you can add a bit more sweetener of choice if you have an extra sweet tooth!
This recipe is part of the 12 Days of Christmas Paleo Recipe Round-Up.  I've teamed up with some blogging buddies to bring you some naughty but totally NICE treats. Come check them out as I share them on Facebook and Google+.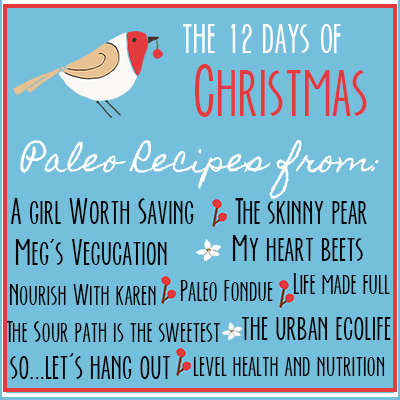 It's also part of the 30 days of DIY Christmas Series hosted over at The Skinny Pear.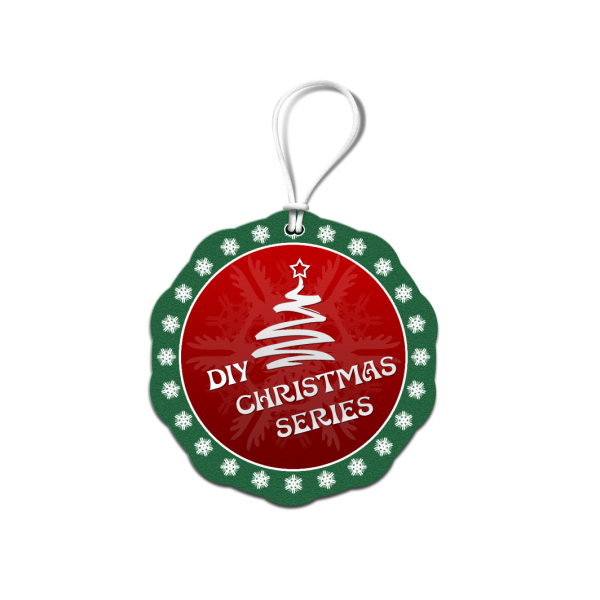 PAID ENDORSEMENT DISCLOSURE: In order for me to support my blogging activities, I may receive monetary compensation or other types of remuneration for my endorsement, recommendation, testimonial and/or link to any products or services from this blog. Thank you for your support!