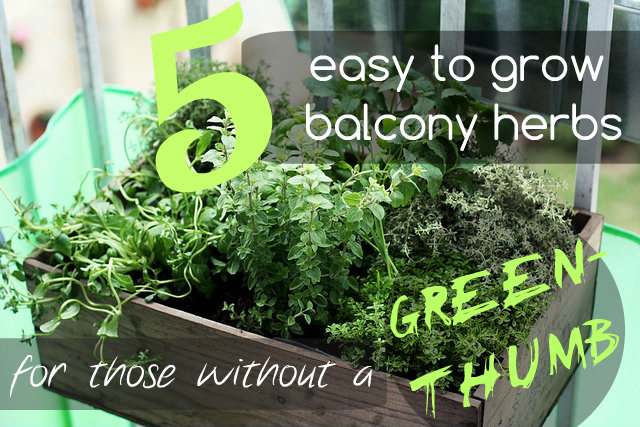 "I don't have a green-thumb."

This has to be one of the oldest and lamest excuses for an excuse to not grow plants. Of all excuses to not grow something, that's all you could come up with? I'll take a bitzillion other excuses before I take that one.
Who wants a green-thumb anyway?
That would suggest you have some creepy fungal, gangrene disease.  Or you suck it too much…
But…
I know there are those of you who will persist that you were born without this 'magical' green-thumb gene… which just so happens to be synonymous with you somehow being picked from the crop by God Himself and exclusively endowed with the power to even kill stones.
AKA – the black thumb of death.
Well, THANK GOODNESS all of that is bull… shih tzu (NOTE – there will be no profanity on these pages. Just mildly related words and a trunk load of imagination).
Here's the REAL facts.
Living in the city, most people don't have the acreage or mental yogi will power to manifest an abundant flourishing food forest.
They may not have the knowledge because apparently you need a PHD to grow a pile of weed(s).
They may simply not have the resources (not to do the whole guilt trip thing on you – screw it, I totally am… the poorest people on the planet are generally farmers).
They think these things are limiting. I'll tell you what's limiting, the very thought of being limited!
Sure, you may not be able to achieve full scale commercial farming to feed a metropolis of hungry citizens, but you could cultivate a few herbs to provide sufficient garnishing for your gour-met culinary banquets now that you're a real foodie and all. Say whaaat? You're not?
Gee whizical, where have you been the last 83 hours, 42 minutes and 13 seconds when real food suddenly came into vogue?
Did I mention, you could save butt-loads of cash in the process?
Herbs are often expensive to buy and more often than not, they go to waste because you buy them with the intention of using them for one dish, then they sit there to wither and wilt in the fridge while you go out and splurge on the next bunch of parsley for the garnish of another dish you have lined up for dinner that week because that charcoal-smoked, wild caught, infinitely sustainable trout you just spent 10 minutes plating up just won't be the same without that whimsical little parsley garnish gawd-darn-it (Foodie bloggers get this. To everyone else, yes, I am whacko).
And let the cycle repeat itself the following week.
Now take a breath.
Still think you can't grow anything?
I plead you – try growing some herbs first.
It's an obstacle we all should attempt to jump over at some point in life. Like learning to cycle without those training wheels… and the colourful wheel beads and the fluro pink tassels hanging from the handle bars and the little red triangular flag that sticks upright on the back and flaps about annoyingly in the wind because you're peddling just so darn fast dude.
If there is one thing that every household could be growing, it should be HERBS! They are easy to grow and maintain, take up little room and can save you a small fortune on groceries each week. The bang for your buck in return is well worth the small investment needed to put together the materials for a little array of little balcony herbs.
I wanted to put together a short list of my five (because I'm so in love with the number five) favourite balcony herbs. It was a tough call but of course, this is not to say you can't grow others, but these guys are known to meet some pretty strict criteria that one may face with balcony gardening and are 'must-haves' in my book. What can I say, I have high standards in life.
To make the cut, these herbs had to meet the following criteria.
Versatility
I want to cook with them after all! Herbs that can be used across a variety of cuisines are ones that will give you the most bang for your buck.
Maximum Utility
I want herbs that grow back fast and will produce in large quantities so I can use them at least once a day. High demand bee-atches.

Hardy


I'm frequently away on weekends coz I have a social life ya'll, so they need to be able to withstand some neglect. Living in an apartment that I share with totally undependable housemates, they can be exposed to some rather harsh conditions (such as prolonged sun exposure/lengthy periods of shade and harsh wind).

My top 5 Easy to Grow Balcony Herbs

Rosemary
This is one hardy herb. It loves the sun and can last without watering for some days. I love it with roasts or infused with olive oil. It also works a treat with potato hash cakes and bone broths!

Mint
Quite possibly the most resilient herb out there. Even if I deliberately neglect my mint, it still finds a way to thrive! It grows like a weed though, so be sure to keep it in a separate pot – it's a resource hog! You can use it to make your own mint tea, mint water or add to fresh salads.
Flat Leaf Parsley
I prefer the flavour of flat leaf parsley over the curly variety. Its another extremely versatile herb that works beautifully alongside hearty casseroles, roasts and EGGS! Once it reaches a mature size, it copes very well with frequent picking and will grow back quickly. Make sure you have a deeper pot as it likes to bury its roots.
Thyme
This herbs loves the sun and can grow with little maintenance. It doesn't favour wet soil so you must be careful not to over-water. Thyme tends to spread out generously but you can use this to your advantage as it can provide an elegant soil cover for a combination pot which will also help to protect the soil. Thyme pairs well with rosemary and adds a beautiful flavour to chicken dishes. Here's one to try – it's a must if pan-frying sliced mushrooms!

Chives
Another hardy plant that grows well in the sun but can handle partial shade. It's a perennial, so it grows year round and can be left outside. A great alternative in recipes that call for onions if you don't have any handy. Chive and eggs – another combination that I love!
I have to put an honourable mention in for Sage as I personally love this herb with roast pumpkin and it tends to grow well in heat and sunny conditions, although be sure to keep it well watered. Basil also gets a mention here, as it pots well alongside Sage and is delicious and versatile. It can be more temperamental though, but provided with enough water and sun, it will thrive.
Now its your turn! What are your favourite herbs to grow? What varieties have thrived on your balcony/patio/urban area?
Image Credit: suzettesuzette

PAID ENDORSEMENT DISCLOSURE: In order for me to support my blogging activities, I may receive monetary compensation or other types of remuneration for my endorsement, recommendation, testimonial and/or link to any products or services from this blog. Thank you for your support!