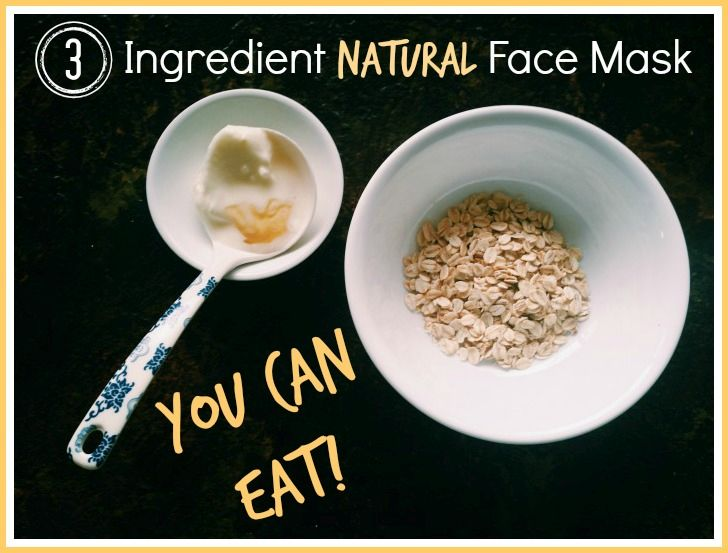 This is part of the Natural Home Spa Day Series.
Once upon a blue moon I would plaster my face in those wretched blue skin masks, expecting them to peel away all my facial flaws. I was deluding myself. Not only did they include ingredients I would never dream of eating, they were actually causing me more skin irritations. Many commercial skin masks contain synthetic fragrances and alcohols which for people like me with sensitive skin, are a big no-no. Let's face it – what you put on your skin is almost as equally important as what you eat. The skin if your body's largest organ and a large portion of what you slap on it gets absorbed into your blood stream. This inhibits your body's natural detox process and the chance of you clearing up those unwanted bumps and blemishes. Part of the transition to a natural beauty regime involves finding better alternatives to replace the commercial products. This natural face mask is a perfect starting point for those looking to improve their skin health and enjoy a little bit of beauty pampering.
My new approach to beauty is about using products I wouldn't be afraid of eating OR are natural and organic in origin and contain as few ingredients as possible. Keeping it simple not only keeps me sane, but it helps me to sift through the millions of products being commercially sold that only waste your money and your time. I occasionally treat myself to a high quality Bentonite Clay mask (quality matters as some can be carriers for heavy metals. I recommend this brand) which mixed with a bit of water, is glorious for helping draw out skin impurities. When I don't have that stuff handy though (as it can be a bit expensive), I love to mix up this oatmeal mask using common kitchen ingredients which yes, are good enough you can lick your lips. It may not look pretty, but boy oh boy, it does a super job.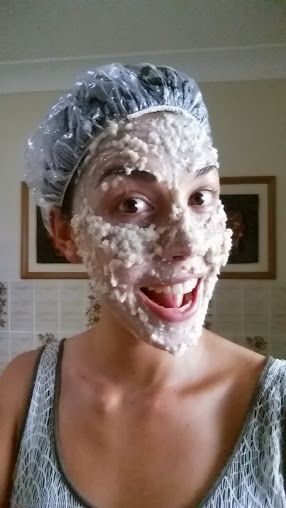 Just make sure you aren't expecting any visitors.
3 Ingredient Natural Face Mask
Ingredients
1/4 cup Oats (finely chopped)
1/4 cup Filtered Water
1 tsp Raw Honey
1 tbsp Natural Yogurt
Instructions
If you haven't already, go ahead and grab a knife and chop up those whole oats as fine as you can. This saves a potential globby mess later on.
Add just enough water to dampen the oats. Don't completely submerge them. Usually 1/4 cup of filtered water will do.
In a saucepan over the stove, or in a bowl in the microwave, heat the oats for 30-60 seconds. Just enough to cook them lightly in the water.
Add the honey and stir. Set aside to cool for 5 minutes.
Combine the yogurt into a paste-consistency.
Over a sink, spread the mixture on your face, avoiding your eyes. It can get a little bit messy so have a paper towel handy to wipe away any drippings. Don't worry though, it actually 'sets' after a few minutes.
Carefully sit back and relax for 20-30 minutes and let the mask soak away all of your troubles.
After this time, you can wipe away the food (or let your dog lick your face clean – whatever method you prefer).
Wash your face with water and TA-DA! Your skin will be feeling silky smooth and revitalized :-)

PAID ENDORSEMENT DISCLOSURE: In order for me to support my blogging activities, I may receive monetary compensation or other types of remuneration for my endorsement, recommendation, testimonial and/or link to any products or services from this blog. Thank you for your support!