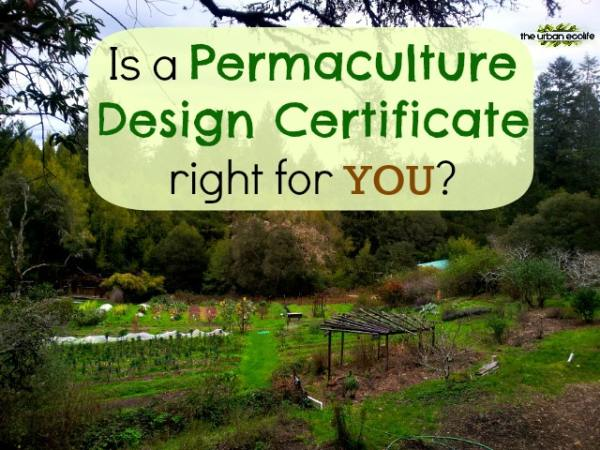 The final hugs goodbye were like tearing family away from me when I left on this undefined trip at the start of the year. It had only been 2 weeks, but when you're living in close quarters to 23 others students who all share a very similar and admirable outlook on life, it doesn't take long for the heart strings to connect.
The 2 week, 72 hour, Permaculture Design Certificate (PDC) is a globally recognised course constructed by the one and only Bill Mollison, 'Godfather to Permaculture', back in the 70s. Here's a quick run down on Permaculture if you're unfamiliar with the term. Whether you want to complete the course in Australia, Thailand, Costa Rica, Africa, Canada, Spain or like myself, in California, there's a course out there for everyone that would make sense for you depending on your needs. For me, it made sense with timing, location and the fact I would be spending the next who-knows-how-long travelling through the Americas. This decision was priceless.
Having completed an Urban Permaculture Course back in Australia last year which you can read about here, a fellow student on that course had recommended the PDC at the Occidental Arts and Ecology Centre (OAEC) in California. I don't know why, divine intervention maybe, but when I was trying to piece together an itinerary for my time in California, I saw the little note she had left in my Permaculture book about the course there. So after a few moments googling, I found myself whipping out the credit card and saving a seat for my behind in the course. DONE.
Upon arrival, we were greeted (and by we I mean the other girls I had carpooled with from San Francisco), by the lovely staff at reception and shown to our dormitory-style yurt. This was far more luxurious than I had imagined. It was a large 30 foot 'circus tent' like structure for those who have never seen a yurt, comfortably heated from beneath. We were separated from the guys and each had their own bathroom. Others had opted for camping and there were 2 private rooms for those who preferred.
The facilities on the property were plentiful, including a meeting room where we spent a bulk of our time learning, the fully decked out kitchen and dining area (we didn't have to cook at all mind you), plenty of spaces outside to sing and play music, the sauna, hot tub and let's not forget about the gardens. Being March, things had just started to bloom and I can only imagine what another month or 2 will transform the place into. Something along the lines of being an edible paradise.
Now to the chunky part. The course is run by Brock Doleman and Kendall Dunnigan, two well versed Permaculturists who clearly, play a key role in the success of OAEC and the course. Each bring their own unique character to the table and guide you through the 2 weeks with care and plenty of laughter. Many of the classes are run by fellow Permaculture experts in each given field and this may change depending on the time of year. We were lucky to have Toby Hemenway (author of Gaia's Garden) and Erik Ohlsen, a well known Permaculturists in the area, to name just two of the plethora of talent and star-studded guest teachers.
An essential part of the course is the design project that takes a real life case study where you're given the chance to work in groups to apply the Permaculture principles. We worked with the founders of the North Bay Institute of Green Technology with a property in Roseland, Santa Rosa which was such a huge blessing. Another essential part of the course is knowing that yes, among the learning, there is time to relax and soak up the experience. The 'Passion Show' at the end gives you plenty of reasons to let loose if you left it bundled up all week. 

The course is pretty full on, and I can only imagine for those new to the concept, overwhelming. Plenty of time was spent in the classroom, however, we were out onsite doing hands on work for a good chunk of it as well. So yes, do expect to get your hands dirty. We are learning for real world application afterall. Walking away from a PDC without dirt under your fingernails is just not the same.
One of the highlights was of course, getting to know the other students who came as diverse as a bag of colourful marbles. Except their marbles were all still in tack, thankfully. They may have questioned mine though, I can't be sure. Each had something unique to offer and it felt at times that it was more about what we could contribute to the community than what we could take. Many had been on their journey for years. Some were experienced gardeners, activists, farmers, hippies, you name it. Some were completely new to the concept of Permaculture. So regardless of where you are in your journey, I strongly feel there's a place for you somewhere. No room for judgements here.
Communal meal times were a favourite for me. Gathering in a common place to share in the abundant bounty of mother earth; lovingly prepared by the hardworking cooks. Heads up though, the food is Vegetarian but 100% organic and my oh my… such a treat. I for one am SO excited for the cookbook that is set to be released later this year. Not quite sure how they did it, but each meal was something to look forward to and you needn't worry about ever going hungry. Insanely nutritious and nourishing.
So if you've tossing up the idea of whether or not this course is for you, ask yourself these questions.
Are you ready for a life-altering experience that comes as a pleasant wake up call in the form of tweeting birds rather than honking car horns?
Do you want to experience life in an intentional community to see if it's for you?
Have you got the enthusiasm to soak up the experience and knowledge of some of the most amazing mentors in the Permaculture arena?
Are you looking for a way to integrate more sustainable principles into your everyday life but just don't know where to start

Have you been looking at taking a health retreat but want to do something that's more meaningful with your time and walk away a renewed person to what you came in as?
So I left, with a heart so full and a soul on fire, I felt ready to embrace the world and the changes that were, inevitably, to come. I for one am so excited to continue on this journey, digging away at where I fit into in this big world. Times are changing folks, and sadly, not for the better unless we step it up and take charge. You are either part of the movement that is moving forward to regenerate and replenish the earth all the while, enjoying in her abundance she naturally blesses you with along the way, or you continue to exploit and remain ignorant to her cries for help and are left scraping the bottom of the barrel.
If you have further questions, than shoot away! I'll be more than happy to answer them where I can.
If you liked this, please feel free to 'Plus One' on Google+ below and share!

PAID ENDORSEMENT DISCLOSURE: In order for me to support my blogging activities, I may receive monetary compensation or other types of remuneration for my endorsement, recommendation, testimonial and/or link to any products or services from this blog. Thank you for your support!