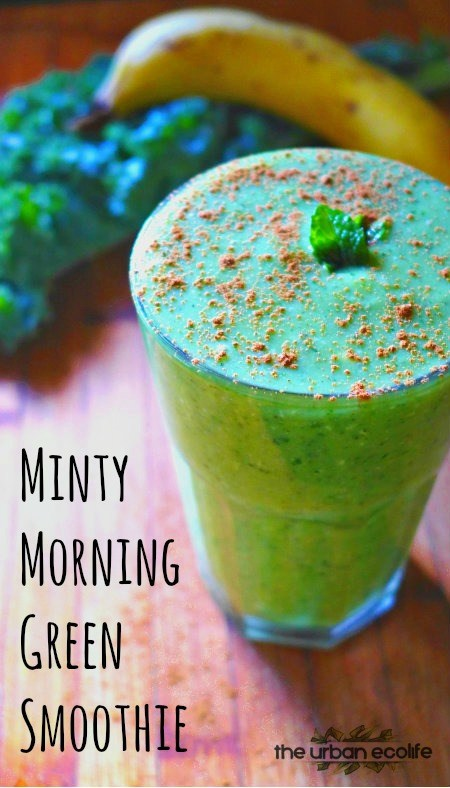 I've recently had to get over this weird thought of smoothies not being a proper 'meal'. I think it's because I really enjoy the process of chewing my food that it predisposes me to not enjoying the process of drinking my meals. Strange? Maybe. Please tell me I'm not alone.
Whilst I may have a slight addiction to my morning eggs, I put the challenge to myself to give this smoothie thing a proper go. Especially since this whole smoothie craze seems to be sweeping the planet from under it's rooted tree trunks.
Admittedly, smoothies are pretty freaking delicious. You can shove all your favourite things in the blender and whiz it up into a liquid green goblin. Sometimes less desirable colours are manifested. So consider that green is good! With this in mind, I pop it in a takeaway jar, chug it down on the go and I'm on my way. It really is quick, easy and relatively foolproof.
So when I feel the need to fulfill this criteria above, I have my go to girl – the Minty Morning Green Smoothie. Perfection in a glass. Oh, and just so you know, I don't actually own a blender. I bet you didn't see that one coming! I simply use an Immersion Stick Blender because I'm still too cheap for a Vitamix. It's a 'one day' thing, next on my list after the live-in masseur and pet giraffe. PLUS, give me a break. I quit my job last year and have other priorities in life other than to achieve a perfect, pure, chunky-free and smooth consistency in my once-a-month smoothie.
Truth be told to those who care, I still prefer my breakfast fry up.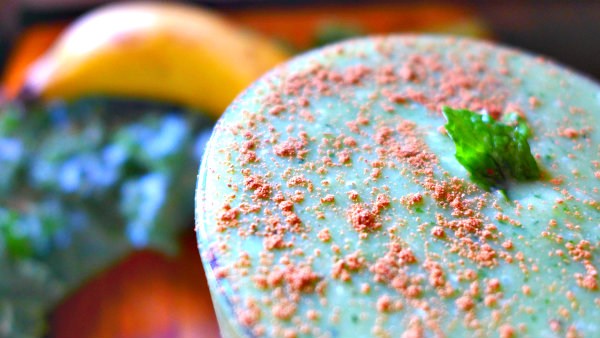 Minty Morning Green Smoothie
Ingredients
1/2 frozen Banana
1/2 a small Avocado
1 cup of Baby Spinach
1/2 raw Zucchini or Cucumber
1/2 cup Coconut Milk
1/2 cup Water
1 tbsp fresh Mint
1/2 squeezed Lemon Juice
Honey or Stevia to sweeten (optional)
Dash of Cinnamon (optional)
Instructions
Seriously, you need instructions for a smoothie?
Chuck it all in and blend away my friend.

PAID ENDORSEMENT DISCLOSURE: In order for me to support my blogging activities, I may receive monetary compensation or other types of remuneration for my endorsement, recommendation, testimonial and/or link to any products or services from this blog. Thank you for your support!