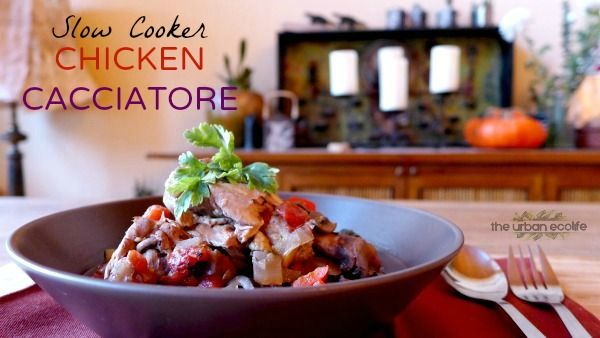 When you don't feel like cooking, you should turn to your humble slow cooker. Everything can just be chucked in and left to stew away. If you have a few staple recipes under your belt, like this one or even this one, you'll always be able to impress not only yourself, but any guest. Really, slow cooking is the cheats way to a good, fool-proof meal.
For this recipe, I've opted to add the vegetables in half way through the cooking time, but feel free to chuck them all in at once if you need to leave the house and go do something better with your time. No one likes a kitchen 'hoverer.' You know, like those pesky flies, the people who just lurk behind you, looking over your shoulder, just waiting for who knows what. A sample? A taste? Your attention and affection? The saying goes, too many cooks in the kitchen makes for an overcrowded kitchen… no wait, I got that totally wrong. What is it again?
Anyway, no one likes a back seat driver and no one like a hovering 'sous chef', or observer. You need to either be actively helping, or just getoutofmyway. That's why I love the slow cooker. It does the work for you, leaving you to enjoy the more important things in life. Like raising a glass of wine with that friend you just booted out of the kitchen. All apologies accepted of course.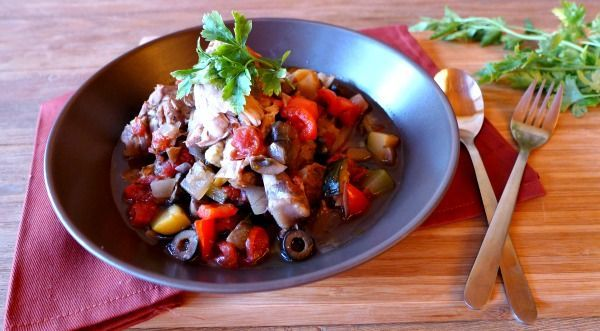 Paleo Slow Cooker Chicken Cacciatore
Ingredients
6 Organic Free Range Chicken Drumsticks or other cut (on the bone)
2 large diced Zucchini
1 Red Bell Pepper (diced)
1 large Red Onion (diced)
4 cloves diced Garlic
200g White Mushrooms
1/3 cup Dry White Wine
1 can diced Tomatoes (14.5 oz & Organic like this one)
3.8oz (108g) sliced Black Olives
1 tsp dried Italian Basil
1 tsp dried Oregano
1 tsp dried Parsley
1/2 tsp Paprika
Salt & Pepper to taste
Fresh Parsley to serve
SWEET POTATO MASH
3-4 sweet potatoes (depending on size)
1 tbsp butter/ghee
Generous seasoning of Salt/Pepper
Fresh chives to mix in
Instructions
In a slow cooker, add the garlic, onion, dried herbs/spices, chicken, white wine and diced tomato.
Allow to cook on low heat for around 4 hours.
Add the zucchini, capsicum, mushrooms and olives for the remaining 2-3 hours.
Meanwhile, boil the sweet potato and when cooked, mash with the butter, salt, pepper and chives.
When the Cacciatore has cooked through and the vegetables are soft, it's ready to serve.
Serve on a bed of the mashed sweet potato.

PAID ENDORSEMENT DISCLOSURE: In order for me to support my blogging activities, I may receive monetary compensation or other types of remuneration for my endorsement, recommendation, testimonial and/or link to any products or services from this blog. Thank you for your support!