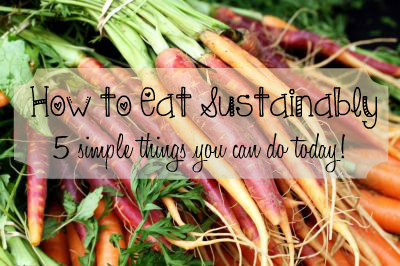 1. Grow what you can
Regardless if you have a 1 acre block or a 2×2 meter balcony, you have room to grow something! If you are petrified of making the poor little plant suffer under your care and supervision, take a leaf out of my book and grow hardy varieties, like mint, rosemary, aloe vera or a bloody cactus if all else fails.
Growing plants will have more of an impact on your life than just the food it produces. It gives you responsibility and you gain an appreciation for the whole process of what it must take to bring your food to your plate. Grateful gallops of goodness I tell ya!
Take my little balcony for example. I don't have a lot of space. A little space that I then have to share with 2 others. Until the day comes when I can escape to the country side with a herd of goats and my own brood of little humans hanging off me & Farmer Prince Charming at my side, we need to make do with the opportunities around us now. I also have to consider the balcony weight bearing load and what my Body Corp will allow me to grow. Then there's the blaring Queensland sun on a sweet and sticky Summer's afternoon where the balcony risks bursting into flames. Despite this, I do still have an assortment of sun-loving herbs, greens and tomatoes happily sun-baking and thriving (as long as I give them a good soak to get through those hot, hellish days). Grow what suits your climate and your abilities. As much as I'm sure we'd all love to have a superfood Goji berry vine sprawling across our balcony, those little berries don't grow in the Australian desert for a reason.
2. Buy from Local and Organic Farmer's markets
What I can't grow myself, I happily buy from those who can. "Approximately 60% of the world's ecosystems are degraded or used unsustainably, which poses serious threats to food security and nutrition (Oxfam Australia)."  Support those who use sustainable farming practices, like Organic farming, Biodynamics, Permaculture, Agroecology, whatever the means, so long as it's supporting the earth and supporting your health nutritionally. Here's a list of local markets if you're lucky enough to live in our lovely city of Brisbane.
3. Eat food from the earth, not from the Lab
The closer you buy to the source and in it's purest, natural form, the better the end result for you and the environment. Look around. If it's not growing on the trees, sprouting from the earth, swimming in the sea or roaming the land, God probably didn't intend for you to eat it. That's not to say everything that's of the earth can and should be eaten. Case in point, Adam and Eve. After all, I wouldn't want you collapsing in fits and sweats from eating that cute little red mushroom and then blaming me saying, "but Emily said I could eat anything from the earth." (If you were still alive to tell the tale). So just because you can eat something, it doesn't mean you should. Just because I can speed 20km over the speed limit, doesn't mean I should. Just because I can fart in an elevator with 5 other patrons, doesn't mean I should (although I ask that you do and then laugh uncontrollably and reenact Jim Carrey from the Liar Liar scene.) This goes for the unpronounceable chemicals you find in manufactured 'foods'. Just because they're available on the supermarket shelf, doesn't mean you should eat them. Think beyond your immediate needs and cravings. Forgo the processed junk. Look to nature. Keep it real.
4. Scrap the packaging and plastic
Plastic seems to be everywhere these days and it's looked upon as the modern era's necessary evil. It doesn't have to be this way! There are many alternatives and options if you look beyond convenience. Shop wisely; buy in bulk, forgo plastic at the checkout, use your green bags and buy goods that come in recyclable packaging. You can reduce your consumption of these energy intensive pieces of landfill. I believe in you young one. Packaging is a resource hog and more often than not, completely over-kill.
5. Eat on the wild side

Did you know that carrots were originally purple? The Dutch crossbred the red and yellow varieties in patriotic celebration (it's their national colour). As a lover of carrots, I cannot help but share with you the history of carrots thanks to the Carrot Museum! (There's something for everyone).
Expand your horizons. Eat on the wild side by opting for heirloom varieties. Conventional farming is lacking in biodiversity which is why you'll only find the same few kinds of fruits and vegetables on supermarket shelves (when there are thousands of different varieties just waiting for you to try them!). This means our diets are lacking in diversity. To promote good health, we need to be eating fruits and vegetables of all colours and varieties. To add to this, if you eat meat, make sure it's sustainably raised as nature intended. Opt for organic, grass-fed and wild caught. I wrote a post about the importance of these farming practices.

I encourage you to take at least 1 step towards eating more sustainably next time you shop for food. Don't undervalue what you can do to change your own life. It will make a world of difference!


This post was shared on "Naturally Living Monday"

This post was shared on "Simply Natural Saturdays"

PAID ENDORSEMENT DISCLOSURE: In order for me to support my blogging activities, I may receive monetary compensation or other types of remuneration for my endorsement, recommendation, testimonial and/or link to any products or services from this blog. Thank you for your support!